First a word to the wise — when you get anything in the mail that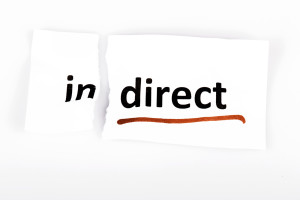 is related to your grant or your compliance with regulations, you need to read it carefully and do what it asks you to do. If what it asks is coming in the future in the form of a report or other information, be sure to put that date on your calendar. It may be the only reminder you will get.
A case in point is your Nonprofit Rate Agreement, which you received from the federal government some time in 2016 when your Indirect Cost Rate Proposal was accepted.  It probably said that your rate was provisional, and that the effective period was two or three years, depending on your local office. And on the second page of your approval, at the end of Section II: SPECIAL REMARKS is a note titled NEXT PROPOSAL DUE DATE. For most of you this date was March 2018, because it is roughly 6 months after your first trial or provisional year of your rate, which for most of you started September 30, 2017. Some of your dates will vary depending on how quickly your proposal was approved.
Then this week some of you received a letter saying that your Indirect Cost Rate Proposal is overdue. They are talking, not about the period of time your current plan is good, but about your responsibility to report back to them on how accurate it was.
Even if you haven't received that letter yet, go to your approval letter and check that paragraph. If you are already late, and I suspect many of you are, do it as soon as possible.
You are to submit a new Indirect Cost Rate Proposal, this time based on your actual costs for the 2017 fiscal year. Use the same proposal, just update your numbers. Your percentage will very likely be a little off. Don't worry about that — you have to put in your actual, so if it is off HHS will work with you to correct going forward. But do keep your indirect cost current. As we suggested in training, you want to run your own actuals anyway, because you want these to be accurate figures.
So take a deep breath and dive back in, because we probably will never be done with indirect cost rates.
Just when you thought you were done with indirect cost rate proposals…