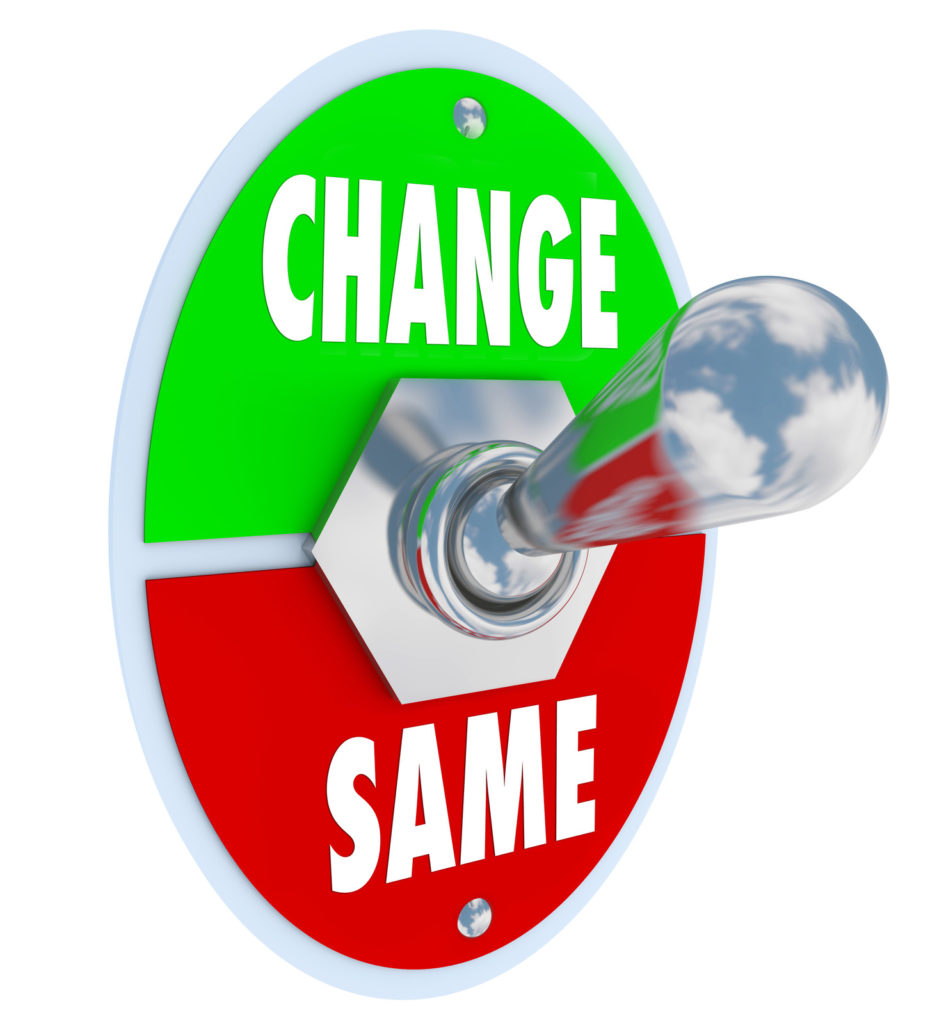 Every new executive director wants to make their mark. Take the time, though, to make sure that the change is what is really needed at this time. Here are some radical changes that Executive Directors sometimes make, and my comments and cautions regarding them.
A change of building. It is true that, as the new person in the space, you can see how the space is or is not serving your vision. Study this out, though. Take time to read and understand your lease, which is often for several years. See if there leasehold improvements that you are paying for through that lease. Often the landlord agrees to add an automatic door or remodel bathrooms, but your lease adds these costs to your rent and you agree to pay for them over the period of your lease. If you know when the lease is up you can plan how you will respond and when.  If it is soon — ask for a month to month extension while you work with the board on the reasons change is needed. If it is several years away, turn your attention to other things. Getting a new office is energizing — but often takes you away from the real work that needs done.
Re-doing your office. When you first come into a job, no matter how you have prepared, you don't really know the financial situation. Spending money on yourself doesn't endear you to staff who have been doing without some things. Instead of jumping into the purchase of a new desk, start a list of improvements you'd like to make for everyone. Then begin the process of planning and budgeting for those changes.
Changing the name, logo, colors and image of your center. Rebranding is a very popular idea for new executive directors, and maybe it is needed — but it doesn't need to be done in your first weeks, or even year. Take time to know what the consumers like and don't like about your center and you will figure out how to improve not just cosmetically, but concretely. A good satisfaction survey will give you areas to work in.
Blaming your predecessor before you really understand the lay of the land. There is no value in trashing the person who came before you, even if that ED was fired by the board. That kind of situation is never black and white. Get to know the staff, the board, the policies and systems. Make sure you really understand what happened under your predecessor before you assume they were bad and you are better.
Changing staff job descriptions, redoing the organizational chart, or firing staff. You may indeed want to do these things, but again, talk to the staff and get to know them and what they see their jobs to be. Don't act just to show that you are in charge. Include the stakeholders — staff, board, and consumers — as you decide how to move forward.
You are the new leader of an existing organization. Get to know that organization inside and out, through its people, then work out a plan with its stakeholders to change it.
<!– HTML Credit Code for Can Stock Photo –><a href="http://www.canstockphoto.com">(c) Can Stock Photo / iqoncept</a>
New Executive Director? Do you really want to change that?